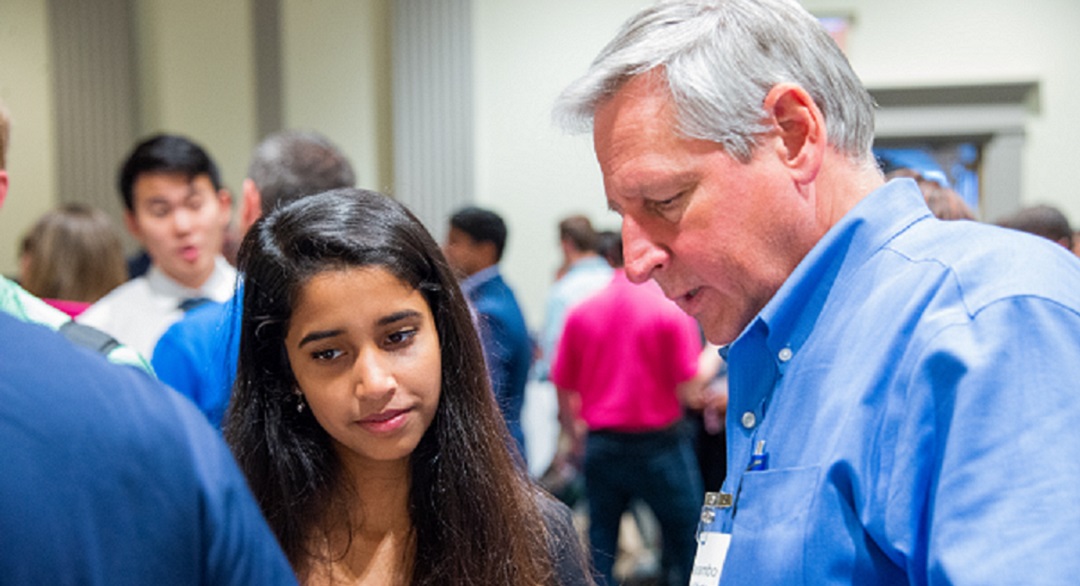 Career Resources & Employer Relations
---
⚠ COVID-19 UPDATE: Please see our information for employers, current internship and co-op participants, and students seeking job opportunities.
---
About Us
We provide career advising for more than 10,000 undergraduate and graduate students pursuing majors within the College of Engineering as well as students pursuing engineering majors in the College of Earth and Mineral Sciences.
Our staff is currently working remotely per University guidelines. We are offering virtual walk-in office hours daily (Monday–Friday) via Zoom:
Monday: 8:00–11:00 a.m., 12:00 noon–2:00 p.m.
Tuesday: 12:00 noon–2:00 p.m.
Wednesday: 8:00–11:00 a.m., 12:00 noon–2:00 p.m.
Thursday: 12:00 noon–2:00 p.m., 3:00–5:00 p.m.
Friday: 12:00 noon–3:30 p.m.
Outside of our office hours, please contact us with any questions or concerns using the information below. We are here and ready to help.

Email: career@engr.psu.edu

Phone: 814-863-1032
We have also assembled some virtual resources here to help you start your career search.
---
Annual Career Events
We help connect students and employers through a wide variety of career events each academic year, including career fairs, recruiting days, and information sessions.
---
Brazen Careers
All of our recruiting events and activities are currently virtual, and most are being offered via the Brazen Careers platform. We have developed instructions and support to help students and employers become familiar with Brazen Careers.
How to Use Brazen Careers: Students
How to Use Brazen Careers: Employers
---
Spring 2021: Internship/Co-op Exception Web Form and Acknowledgement
Penn State is offering a mix of in-person and remote instruction for spring 2021. Accordingly, credit-bearing internships and co-op experiences starting in spring 2021 may be completed either in person or virtually. Virtual experiences are still recommended to the extent possible to help maintain the health and safety of both students and employers.
Any student planning to work in person for credit in spring 2021 must complete an Internship/Co-op Exception Web Form and Acknowledgement prior to the work experience.
Learn More: Exception Web Form and Acknowledgement
---
Spring 2021: Alternative Grading
Alternative grading, first implemented in spring 2020, will continue to be an option for the spring 2021 semester for undergraduate students. The University advises students to choose this option very cautiously, since there are no definite answers about how alternative grading may impact future graduate school or job prospects. Students who choose this option should understand what the alternative grade notations mean on their transcripts and how to explain them to outside parties, as needed.
Learn More: Alternative Grading
---
Nittany Lion Careers
Nittany Lion Careers is a free online resource that helps connect Penn State students with co-op, internship, and entry-level full-time positions. If you are a currently-enrolled student, you can log in using your Penn State ID and password.
Log In to Nittany Lion Careers
---
Career Envoys
Career Envoys are students at both the undergraduate and graduate levels who have completed at least one co-op or internship experience and who help promote programs supported by both our office and the College of Engineering. They provide peer advising for engineering students and can answer questions about résumés, cover letters, interviews, and professionalism at work.
Meet the Undergraduate Career Envoys
Meet the Graduate Career Envoys
---
Employment Survey
The Employment Survey provides us with important information about your internship or co-op. Complete the survey if you've accepted an offer to complete a fall, spring, or summer internship or co-op (whether or not you want to receive credit for the experience).
Complete Your Employment Survey
---
Submit Assignments
If you are receiving ENGR 195, 295, 395, 495, or 595 credit for your internship or co-op experience, submit your assignments for grading.
---
Average Salary Information
Wondering how much the average undergraduate student makes during an internship or co-op experience?  Or how much recent graduates in different majors are offered for entry-level full-time positions?
Upcoming Events